"A man that flies from his fear may find that he has only taken a short cut to meet it." - J.R.R. Tolkien
SATURDAY CENTUS
Jenny, from "Off on my tangent" blog issued the word "Cowardice" to be used in 100 words, with photos, but absolutely no use of the word cowardice in our post.
Not everyone lives life on the edge.
However, there are individuals striving to be just as brave.
Like this little lad.
But they aren't what Jenny is looking for.
Possibly, his cousin Gordy,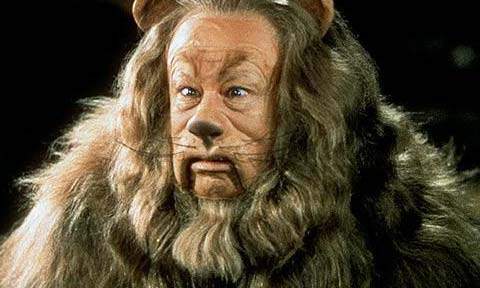 She wants us to peek through our fingers
quit playing chicken games
Step out on the wild side.